Liddle International and Wisetek provide complete electronics ITAD services to a wide range of clients including local, national and international businesses, other electronics recyclers, Public and Private School Systems, Universities, local governments managing residential collections and electronics manufacturers who are required to meet state and country legislative requirements. Wisetek is the leading voice in driving best practices within the industry.Wisetek's remanufacturing process follows the principles of the Circular Economy whereas Wisetek is able to recover and refurbish components, subcomponents and complete systems for reuse into your systems. Our mobile and plant shredding services secure your data by either shred, erasure or Degauss. We offer full life cycle management through collection and logistics support, Audit services, and our web-based portal, TotalRMA, provides online reporting and chain of custody reporting to ensure you have compliance. Wisetek has facilities in Franklin, Mass.; Austin, TX; Washington, DC; Omaha, Nebraska and Sacramento, California in the USA; with its headquarters in Cork, Ireland; and, additional operations in Thailand, Singapore and Dubai. Additional sales offices through Liddle International are located in Tampa, Florida; Phoenix, AZ; and,Vienna, Virginia. For all of your local or global ITAD needs contact us at 703-625-1720.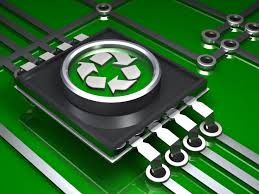 Liddle International partners with US Electrodynamics (USEI) to provide government and commercial satellite teleport services including TT&C, broadcast video, maritime, aeronautical, SmallSat and Internet services delivery. With satellite teleport facilities at Brewster, Washington and Vernon Valley, NJ, USEI can provide service to the Pacific Ocean Region, across the US domestic arc and the AOR region up to and including 3 degrees West. With a 100GB, path and vendor diverse terrestrial network throughout the USA, USEI is a cornerstone infrastructure service providers for government contracts and managed service providers throughout industry.
Click here to view USEI resource information.